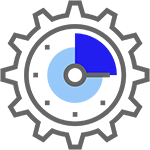 Policy regarding the use of cookies on our site
When you visit the site, cookies are placed on your computer, tablet or smartphone.
This page allows you to better understand how cookies work and how to use the current tools to set them up.
What is a cookie?
A cookie is a small text file that can be placed on your terminal when you visit a website.
A cookie file allows its sender to identify the terminal in which it is stored, during the validity or registration period of the cookie.
Some cookies are essential for the use of the site, others allow to optimize and personalize the displayed contents.
By whom are cookies placed?
Cookies placed on our site may be placed by our site or by third parties. The cookies deposited by our site are essentially those related to the operation of our website.
The others are third-party cookies deposited by our partners or advertising agencies.
The issuance and use of cookies by third parties is subject to the cookie policies of such third parties.
However, we ask our partners to respect the law "Informatique et Libertés" of January 6,1978 modified.
Only the issuer of a cookie can read the information contained in it.
We inform you of the purpose of third party cookies of which we are aware and the means you have at your disposal to make choices regarding these cookies.
How and why we use cookies?
We use five categories of cookies whose purposes are described below.
We do not use cookies to collect personally identifiable information (such as your name, for example), except in the event of a specific request from you (as a customer of our site, your first and last names may be stored at your request in order to be recognized at your next connection).
The cookies strictly necessary for the operation of the site
These are cookies that are essential for browsing our site (such as session identifiers) that allow you to use the main features of the site and secure your connection.
For example, they allow you to directly access reserved and personal areas of our site, thanks to identifiers or data that you may have previously entrusted to us.
Without these cookies you will not be able to use the site normally, we advise you not to delete them. These cookies are exclusively deposited by our site. The main cookies we use:
| NAME OF COOKIE | FUNCTION | LIFETIME |
| --- | --- | --- |
| PHPSESSIONID | Session Login | Session |
Feature cookies
These cookies are not essential for browsing our site, but allow us to optimize the operation of our site and give you access to specific functionalities.
They also allow you to adapt the presentation of our site to your device's display preferences.
These cookies allow you to navigate smoothly and tailor-made. Placing cookies on your device is the easiest and fastest way to personalize and enhance your user experience.
These cookies are deposited by our site. They have a very short lifespan, for the majority, the duration of the session, and at most, one year. Examples of functionality cookies:
| NAME OF COOKIE | FUNCTION | LIFETIME |
| --- | --- | --- |
| hasConsent | cookies acceptation choice | 1 mois |
Analytical cookies
These are cookies that allow us to know the use and performance of our site, to compile statistics, traffic volumes and usage of the various elements of our site (content visited, itinerary) allowing us to improve the interest and ergonomics of our services (the pages or sections most frequently consulted, the most read articles,...).
Cookies are also used to count page visitors. These are cookies from Google Analytics and Piwik.
Share cookies (social links)
Our site may contain sharing links to Facebook, Twitter and similar social networking sites that allow you to share content from our site with others.
When you use these sharing buttons, a third party cookie is installed. If you are connected to the social network when you browse our site, the share buttons allow you to link the content you view to your user account.
Advertising cookies
Currently, our site does NOT use any COOKIE of this type.
These are cookies used to provide advertisements tailored to your interests on our site, but also on other sites.
In particular, they are used to limit the number of times you see an ad and help measure the effectiveness of an advertising campaign.
The relevance of the advertising content displayed on your device can also be achieved, thanks to the technology of one of our partners, by associating the navigation information of your device on our site with the data that you provided to us when you registered or accessed one of our services.
The refusal of these advertising cookies has no impact on the use of our site. However, refusing them will not stop advertising on our site or on the Internet.
This will only have the effect of displaying an advertisement that does not take into account your interests or preferences.
These cookies are mostly third-party cookies and depend mainly on advertising agencies. We cannot list them exhaustively.
Cookie management
You have different ways to manage your cookies.
You can disable these cookies at any time.
You can accept or reject them on a case-by-case basis, or you can refuse them systematically once and for all.
We remind you that the settings may change your access conditions to our services requiring the use of cookies.
Depending on the type of cookies you wish to disable, you can choose your choice:
Thanks to your browser settings
Most browsers accept cookies by default.
However, you may choose to block these cookies or have your browser notify you when a site attempts to implement a cookie on your device.
To change your browser's cookie management, you can change the settings in the privacy tab.
Attention, some features of the site may no longer work.
The configuration of each browser is different.
It is described in the help menu of your browser, which will let you know how to change your cookie preferences.
Thanks to opt-out links for cookies analytics
You can find out more about analytics cookies, including how to disable them, by following the links below:
For cookies placed by Google Analytics:
Thanks to a cookie management platform for sharing and advertising cookies
You will find more information on behavioural advertising and privacy protection on the Internet at http://www.youronlinechoices.com/fr/ and will find out which companies you can refuse or accept cookies used by these companies to adapt the advertisements that may be displayed on your device to your browsing information.
The cookie deposited when using the sharing buttons is also included in this platform.
Attention, the consideration of your wish is based on a cookie. If you delete all cookies stored in your device (via your browser), we or our service providers will not know that you have chosen this option.
Thanks to a specific deactivation link
As some of our partners are located outside the European Union, the data thus collected may be transferred to countries outside the European Union, whose data protection legislation differs from that of the European Union.
In this case, our site implements the means to ensure the security and confidentiality of these data and ensures that this transfer complies with the legal framework: transfer to a country ensuring a sufficient level of protection, signature of contractual clauses issued by the European Commission or, for a partner established in the United States, verification of its adherence to the Privacy shield, in order to guarantee a sufficient level of protection.
More information about cookies
For more information on cookies, you can visit the CNIL website at this address: http://www.cnil.fr/vos-droits/vos-traces/les-cookies/